Overview
CCH, established in 1982 and located in Changhua, Taiwan, provided service of liquid coating and powder coating with its original name"Chang Yi Industrial Firm". Incorporated in 1992 with new name "Cheng Chang Hsing Industrial Limited Company", CCH started to offer water transfer printing film (hydrographic film) in the same year.
In 1999, CCH founded a branch company named "Cai Yi Plastic Company" in Dongguan, Mainland China to offer Water Transfer Printing (dipping) service and sell its "IFFA" Hydrographic film. In 2007, CCH opened another new manufacturing facility in Taiwan and set 3 production lines to increase productivity, simultaneously, its international trade department was set for better service to the clients worldwide. In the same year, another marketing office was instituted in Kunshan, Mainland China to provide more convenient service and connection to customers in Shanghai. In 2016, due to the changes of market and sales, CCH combined its branches in Dongguan and Kunshan and moved to Huizhou city. Now "Huizhou Cai Yi Trading Company" continues selling Water Transfer Printing film and providing Hydrographic service to our customers in Mainland China. On the other hand, the headquarters in Taiwan are in charge of R&D, film printing and international sales.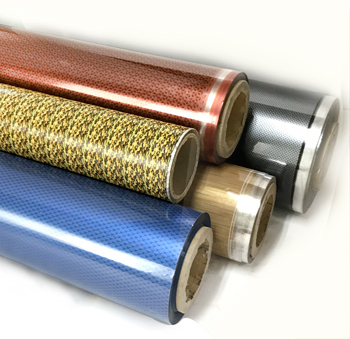 Our Vision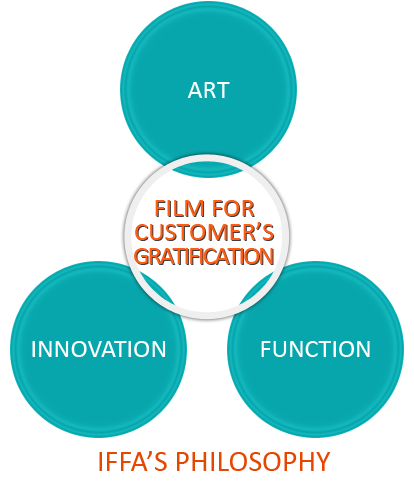 IFFA, representing "innovative functional film art", is the logo shown on our printing film. We believe that CCH is not only a film supplier, but also an expert with passion in the service of invention, manufacture, and technology consultation.
Based on customer-centric thinking, we dedicate oursleves to delivering the utmost in hydrographic solution enhancement to our clients. As a member of society, while optimizing the production of our film, we endeavor to protect the environment by using non-toxic ink and recyclable material.